>


(Affiliated to VBS Puvanchal University, Jaunpur U.P.)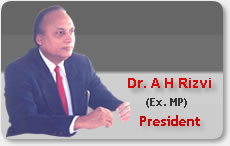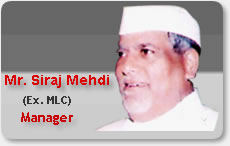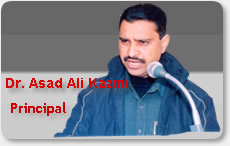 Welcome to
Our College!
Jaunpur is a city of Jasmine and Roses where Philosophers, Poets, Judges, Educationist, Social reformers, Administrators and musician took birth. Jaunpur is the Land of peace and tranquility, communal harmony and toleration. In this city, Shia reformer Late Syed Mohd. Mohsin in 1914 established a Shia Boy's School, Later on in 1940-41 Syed Saghir Hasan and Syed Ali Jafar acquired a separate land and constructed the building for Shia Boy's School which was upgraded to High School in 1946 and to intermediate in 1948, and named it as Raza Dawood Mohsin Shia Intermediate College. This college provides teaching in Science, Arts and Commerce along with shorthand typing, photograpghy under the sponsorship of Central Government.
The combined efforts of Maulana Mahmoodul Hasan qibla, Mr. Siraj Mehdi, Haji Taqdeerul Hasan, Mr. Faqir Husain and Mirza Sultan Raza acted as the motivating force for establishing Shia Degree College at Jaunpur. They invited a great educationist Dr. Syed Akhtar Hasan Rizvi on 9.11.1993 from Bombay. A hearty welcome was accorded to Dr. Akhtar Hasan Rizvi by the general public of Jaunpur. On that occasion Dr. Rizvi promised to establish a Degree College of Science and Commerce within four months. Mr. Mehdi Hasan Lallan, Contractor and his son Mr. Ghulam Mehdi a Civil Engineer constructed a grand building for the college under the guidance and direction of Dr. Akhtar Hasan Rizvi.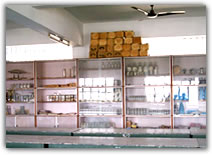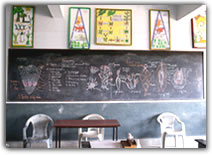 Hublot, by fusing, in this case, Ferrari ownership with its
replica watches
complex mechanical timepieces is bringing along a new class of watch collectors. So, when Hublot does the same for golf as they did when they
replica watches
picked Justin Rose as their newest ambassador they are attracting a new group of passionate people to our watch-loving ranks. And I believe we all can be happy about
rolex replica
that. In the age of vintage watches that rival the value of real estate, professional vintage counterfeiters, and
replica watches
breathless real-time hype of marquee auction results, it is easy to feel alienated by the mainstream of the
replica watches
watch collectors movement. Many who love watches for every reason except money are left ruing missed
replica watches
opportunities and wondering where to find value in the
replica watches
current market for collector watches.